NTUC Fairprice has announced that launch of a new framework called "FairPrice Plastic Bag Management Programme", which will replace the existing FairPrice Green Rewards Scheme. The existing scheme offers FairPrice shoppers a rebate of 10 cents (provided you spent minimally 10 dollars), if they bring their own bags when visiting the stores. The current scheme was introduced in 2007.
​
Sorry how much? 10 cents?
Yes, 10 cents. Ahem.
So with the replacement of the new scheme, logically the 10 cents rebate will also be scrapped. Well, 10 cents doesn't sound a lot la. But still, doesn't make people any more happy to take away an incentive right.
Media reports also noted FairPrice's statement that while that has been an increase in the number of plastic bags saved since the FairPrice Green Rewards Scheme, progress has plateaued out — averaging at about 10.8 million bags saved per year in the last three years.
So it seems like the existing scheme has reached its limits of what it can do, and so FairPrice felt that they need a new approach to help further this goal. And so they realised that they need to focus on "a holistic and scalable framework that aims to address the wider impact of plastic bag use on the environment, while taking into consideration customer needs and habits."
Aiyah, in layman's terms, the old scheme has reached its limits, but the results are not good enough and we need to push this further in a more tactical way.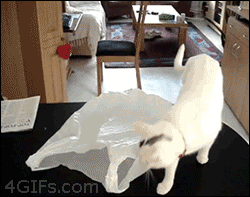 Then how will the new scheme work?
Based on 
report
, FairPrice said that they will have a four-pronged approach to the plastic bag issue:
1. It will review internal processes and implement policies and practices to trim plastic bag packaging in operations. It will also introduced enhanced environmentally-friendly bagging practices for cashiers.
Means cutting down on unnecessary plastic packaging during the production, and teach cashier aunties how to bag items to fully utilise each plastic bags and avoid over-bagging. Swee.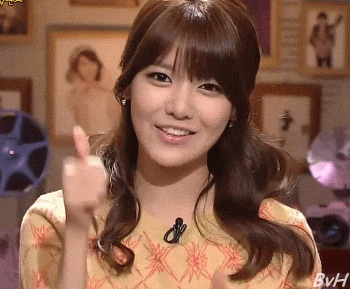 2. FairPrice will work with governmental and non-governmental organisations to produce and implement education programmes. It will support Zero Waste SG to raise awareness of Bring Your Own Bag (aka BYOB).
Oh yes, EDUCATION is always a MUST when you want to get behavioural changes. Basically, work with everybardy to tell people to use lesser plastic bags, don't take more than what they need and hopefully get people to practice it. 
3. FairPrice is currently working with Nanyang Polytechnic (NP) on activating students from their NP Foundation Programme to design a reusable bag for public distribution.
Woah, really distributing reusable bags for free? That would be really awesome and aunties and uncles would love it. Hmm but why everything also need to "design"? Design NDP funpacks, design this design that. Wouldn't it be more helpful to get the students to design an effective programme that is more sustainable and will effect a REAL change in consumers' habits? After all, there are plenty of reusable bags out there in various designs. Just saying. 
4. FairPrice will also work with suppliers and manufacturers to explore better packaging design and material.
Oh yes, talking about better packaging design and material. Maybe a better way of packaging wet/raw food so that we don't need to wrap more plastic bags over these items? After all, the aim is to cut down on unnecessary plastic usage right. What about manufacturing better quality plastic bags so it withstand heavier items without the cashiers having to provide double bags? At least can cut down the waste from broken plastic bags? Or provide plastic bags that cause less ecological harm, but limit the number of plastic bags consumption to 1-2 bags per customer?
Ultimately, FairPrice would need to study how come the previous model has staled and is no longer working with its shoppers. Is the way of educating shoppers still useful? And how long will it take to effect a change before its too late? And now that there is no incentive to store your groceries with the reusable bags, will shoppers go back to just using plastic bags? How about learning from other stores like Ikea, which charges shoppers for a plastic bag?
Supermarket shoppers will not like to feel as if they are being punished for not having their reusable bags with them. So help them see the positives of using a reusable bag. And don't say never warn you hor, doing it wrongly can be painful. Just look at Australian stores like 
Coles and Woolsworth
.
And to fellow consumers, its time to stop thinking that this is an entitlement. In fact, retailers have all rights to incorporate such expenses into their costs or transfer these costs to consumers downstream. Let's be more conscious of going green before we demand for a plastic bag next time.
Save the earth la.