The topic of HDB flats and value has been in the news lately. Even Minister Lawrence Wong
spoke about it again
in Parliament yesterday.
Are yon confused by all the news reports and the housing policies? Or too lazy to read his long long speech?
We helped to summarise all the questions that our uncles and aunties also ask us in the conversation below to give you a crash course on this issue.
==================================
Ah Seng: Ehh Ong! You also stuck here waiting for the bus ah?
Ah Ong: Ya lor, I heard there was a MRT train fault earlier so now a lot of people also taking the buses.
Ah Seng: Walao, as usual man. Looks like I will be late for HDB viewing. Think I better give my ERA agent a call.
Ah Ong:
How come? Are  you selling your house? But you have been staying there for the past 30 to 40 years?!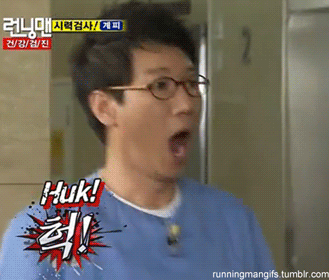 Ah Seng: You never read the news meh. The older flats that we are staying will soon lose its value! The market value of our flats have been dropping in the recent years. If I don't sell it soon, next time prices keep dropping, I will be making losses on my flat!
The housing minister also said that not all HDB flats will be chosen for Sers (Selective En bloc Redevelopment Scheme), and the gahmen will eventually take back those that are not selected. I better quickly sell and buy new one before I lugi next time!
Ah Ong:
You then never read the 
news
 la. The housing minister just assured that older HDB flats still have value, even if you want to sell it and get cash for retirement next time. Whatever the price of your existing flat, confirm enough for you to buy a smaller flat if you want to downgrade next time for retirement.
Also, your resale flat value is also affected by other factors such as location, storey height and flat condition. Lease expiry is not the only factor that determines your flat value. Don't ganchiong first la bro.
Ah Seng: Really ah?! But I heard gahmen would stop the use of CPF savings entirely for the purchase of HDB flats next time. Better sell now or nobody want to buy. Or I will have to fork out a lot of cash next time!
Ah Ong:
Aiyoh, the info you got salah la. Apparently they cleared up the confusion, that it was a suggestion by an expert, gahmen never say they will really do that! Relac la…can still use CPF to buy older flat if certain conditions are met.
Ah Seng: Alamak! I saw these info circulating online and i thought confirm liao. Heng you explained!
Ah Ong: That's why don't anyhow speculate or spread wrong info! This can affect the market leh! Anyway the gahmen also said they are monitoring the market trends closely, but will ensure homes remains affordable. And don't panic la, gahmen say they still have time to work on the lease issues for the older flats. So wait and see lor.
Ah Seng: Orhhh, then I don't need to ganchong liao. Ehh my bus come already…talk to you again!