PAP is missing Low Thia Khiang already.
In a first-ever jin satki formal tribute Parliament to an opposition politician (ST said one), Minister Chan thanked LTK for his contributions to building a better Singapore. This is what the Minister said:
"While we may not always agree with (Mr Low's) perspectives or methods, we nevertheless appreciate his efforts to work together to build a better Singapore", Mr Chan said.
Speaking in Mandarin, Mr Chan said: "Although Mr Low may have different perspectives but from his speeches, we can detect his pride in Singapore and his determination to defend our sovereignty. Thank you, Mr Low."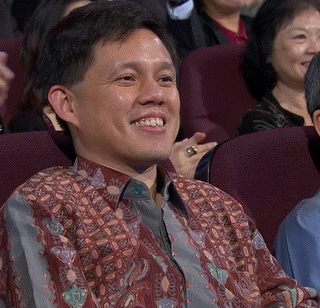 Not that the WP stalwart has retired from politics. LTK only stepped down from his party Secretary-General post, and Pritam Singh has taken over the no. 1 party position in a walkover (that's right, because Chen Show Mao didn't show up as a vying candidate).
In yesterday's parliament session, among all the thank yous to ministers who made way for the younger ones, the most eye-catchy tribute has to be the one by Minister Chan. This is the second time in two months that PAP leaders have praised LTK. Earlier in March, PM Lee commended LTK for his "cogent and balanced" Budget speech.
While it is quite gentleman for PAP to acknowledge their strongest opponent, let's not forget what this opponent has done to earn these praises. Just in case you don't know what contributions LTK has made to local politics, just remember that he has led WP to win a GRC – a first in Singapore history by an opposition party – not once but twice. Jin satki ok.
Minister Chan's tribute reminds me of what Man U's Mourinho has said about Arsene Wenger – that the "biggest rivals are our biggest friends because they're the ones that pushed us to the limit", and the plaque that Man U gave the Frenchman after he announced his retirement from Arsenal.
All great managers appreciate strong challengers. Tough opponents motivate teams and fire them up to give their best. Winning is especially sweet when you are pushed hard by worthy opponents in a healthy competition. Fans are the biggest winners.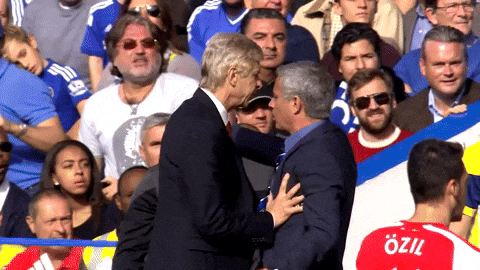 The same may be said about Singapore politics. We don't need dramatic throwing of chairs in the Parliament or theatrical arm-locking of fellow MPs. What we need is clean, constructive politics and debates that have Singapore's and Singaporean's interests at heart. Because of this, it's kinda heart-warming to see PAP (often seen by some as a big bully) acknowledging LTK as a fellow Singaporean and very much a part of Team Singapore, even though he sits on the opposite bench.
Now that LTK has stepped back to let Pritam Singh take the lead, not only is the government looking forward to working with the new WP chief, the public is also waiting to see what kind of leader Pritam will be. So far, besides popularising the phrase "ownself check ownself", we haven't really gotten a flavour of how Pritam would be like as a party chief and the leader of the biggest opposition party in Singapore for now. With LTK still an influential figure in the party, it remains to be seen if Pritam would develop his own distinct leadership style, or is more comfortable continuing the LTK legacy.
Either way, it is not gonna be easy for Pritam. Big shoes to fill in there.