Ahead of CNY, SPH dropped a bombshell on its staff yesterday.
We heard that SPH told its staff yesterday that except for those who are promoted or reaching the end of their salary scale, everyone else earning more than $4000 will not have a pay increment.
Which means that a lot of the SPH staff will have their salary frozen in 2018.
We got a peek at what SPH told its staff:
And even for those who will have promotion increment, SPH put a disclaimer that it is subject to a lower rate hor.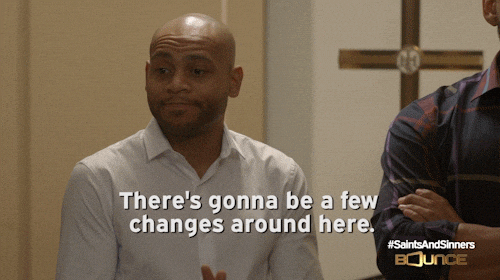 Seriously SPH? Is this all that you can think of to increase revenue? By retrenching employees and freezing pay even when it is not an economic downturn?
This is the second blow to SPH employees after the shock retrenchment exercise last Oct.
The last reported wage freeze and cut in SPH was during the 2008 economic crisis. And they did later restore a certain portion of the pay cut to the staff. Don't look it will be the case this time right?
And it is not like the company is sibei jialat now. Net profit in the 2017 fiscal year jumped 32 per cent to $350.1 million hor. But SPH also said that earnings have been weighed down by the media portfolio and but operating revenue shrank by 8.2 per cent to $1 billion. So their solution is to cut costs in this way?!
We have previously heard of cheap skate ways that that SPH try to cut operating costs liker changing the toilet paper from 3ply to 2ply and only have ONE central dustbin in each newsroom to cut down on the costs of the cleaning auntie (cos auntie dun need to clear so many dustbins).
No wonder more and more people don't want to read the newspapers because your reporters are not motivated to do good stories and the senior management is not changing the business model to suit the changing environment. Go into property business also no use.
Which forward loooing newspaper still restricts viewing of online articles to only 15 articles per month? You think people will really pay for an online account just because of this? Please, we will just move on and read the news elsewhere like CNA, since the stories not that different anyway.
Which brings us back to the point that the content from SPH is not that good enough for us to want to pay for it. And when you squeeze employees until like that, you think people want to work for you meh.
No wonder even old bird correspondents like Christopher Tan also not motivated and always only interview transport commuter Ashley Wu.
Wah if it is us, we also very sian to work and will spend the time in office to look for new jobs.
Probably the SPH staff all busy sending resumes to MediaCorp now, hahaha.
And since the staff is taking a wage freeze this year, we can only hope that SPH will not need to conduct another retrenchment exercise soon.