What?
It was reported that some residents have experienced floor tiles "exploding" in their HDB homes recently, just as we were experiencing the rainy weather coming from a monsoon surge affecting the South China Sea and the surrounding region.
Serious? Exploding floor tiles?
Well it's more of floor tiles that were dislodged or had "cracked". But looking at the extent of the damage, no wonder affected HDB residents said they heard jibaboom or popping sounds.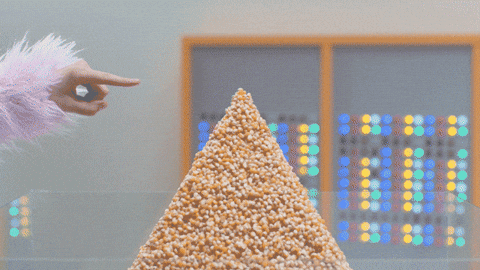 Where?
Cases were reported in Punggol, Sengkang, Bukit Panjang, Woodlands, Hougang and Jurong West. Hmm…seems like its occurring in the southern and western parts of Singapore. And it was also the western parts of Singapore that saw the lowest temperature over the weekend on 12 Jan.
See one of the houses affected, so poor thing:
Why?
So how come the tiles pi-chak? So experts says this could have been triggered by the chilly weather recently, and also possibly humidity. Wah siao liao…does that mean that our floor tiles can crack if the cooler-than-usual weather hits us again? And will this happen if we blast air-con at 21-23 degrees every day?
Ok, but it's not all god's will. Apparently, poor workmanship, wear and tear could also contribute to popping or cause the tiles to dislodge. If the proportion of the sand, cement and water is incorrect, it could result in air pockets underneath the tiles that could eventually pop. See, if your contractor is too lousy and cut corners, not only your tiles, anything can pi-chak la.
HDB said that there have been 700 reported cases of dislodged tiles. Close to half are installed by the flat owners while the rest were installed by HDB. HDB also said that this "is consistent with the experience of previous years".
What next?
So HDB has advised affected residents to carefully move the dislodged tile to a safe area and cover the affected spot for safety. Like that your feet won't get hurt! They also said that for units with tiles laid by HDB, HDB will continue to offer goodwill repairs for the tiles up to 15 years. Wah GOODWILL leh…because this exceeds the industry standard of a one-year Defect Liability Period. HDB said they will also assist affected residents to inspect their flats and offer a list of repair contractors who they can engage. Too bad if you changed your tiles from the one HDB provides, just have to LL and settle yourself la. And then?
Hmm since there are already 700 cases of dislodged tiles, and almost half were installed by HDB, so what are we doing to prevent such mishaps from happening again? Are we going to allow such "consistency" to take place until it becomes inconsistent? Any recommendations and preventive measures to avoid this? Do we just have to suck thumb and see if we are that suay to end up with popping tiles?
If close to half of the affected flats have floor tiles installed by the flat owners while the rest were installed by HDB, meaning HDB 's workmanship also not much better than the private contractors.
Well HDB, we need more than just goodwill repairs.