Yesterday in Parliament, all 80 MPs – including eight of nine WP MPs – who were present voted in favour of the formation of a select committee to raise recommendations to deal with the threat of fake news, or "deliberate online falsehoods".
There were no votes against the motion, nor abstention from any of the MPs. Everybody raise hand and agree wor.
Wah, all agree ah. We break down how come and why this is important to everybody.
Why we need this?
The idea of tackling the spread of fake news online was first brought up by Minister K Shanmugam at a two-day forum on news credibility organised by WAN-IFRA on June 19.
Minister Shanmugam moved this motion in Parliament yesterday (10 Jan), after putting in a Green Paper on this issue.
He said Singapore is highly susceptible to organised, deliberate disinformation campaigns conducted by state actors, targeted to interfere with democratic processes and at destabilising and undermining institutions. This can cause people to be disillusioned and such falsehoods can be manipulated to create rifts and damage social cohesion.
So cheem – What you mean?

Essentially, other people from other countries can use fake news as a weapon to attack Singapore.
Of course, when people attack Singapore, they will find the weakest point to shoot (not just by sending smelly air our way).  In our case, our strengths, incidentally also make us more susceptible to the threat:
(a)    We are highly connected
Which means we can read and access information easily. This is good, but this also exposes us to other people spreading false information (both local and foreign) which can have potentially serious consequences.
Like the hoax posted by All Singapore Stuff about the 'collapse' of the upper storeys of Punggol Waterway Terraces. This one didn't happen okay.
It could have caused much public alarm, and yes, it resulted in the waste of public resources and monies cause police and HDB officers had to go check. Super boliao this All Singapore Stuff.
 (b)    We are a multi-racial and multi-religious society
Our racial and religious differences can also be exploited to cause unrest in the society.
If you recall your social studies lessons, you would remember the racial riots that happened in the 1960s. It was a bad time for Singaporeans. Read about how MP Lee Bee Wah almost lost her brother here.
Or in more recent times, if you remember, the now-defunct The Real Singapore posted an article about a Filipino family complaining about noise caused between the police and participants at a Thaipusam procession – which did not happen. This could fan xenophobic sentiments, which could tear our society apart if it got out of hand.
(c)     We have a good regional and international standing
Which also makes us potential targets – if other countries can influence us, we become their weapon and tool to help them further their goals.
Like the example of Eastern Sun that was given by Minister Shanmugan, a Malaysian politician paid money to a Singaporean newspaper in the past to campaign against National Service, in Singapore.
Even when we look overseas, we can see that we are not alone in this fight.
There are many examples of other countries strengthening their own defences against fake news, and foreign influences as well. Germany and New Zealand have both enacted laws to take down false information.
Ok, but do we really a new committee for this?
This committee is quite different.
The process of appointing a parliamentary select committee to study a major policy issue has not been used for more than 20 years.
It seems like the government seems to want to take a more consultative approach this time, rather than the usual top-down approach.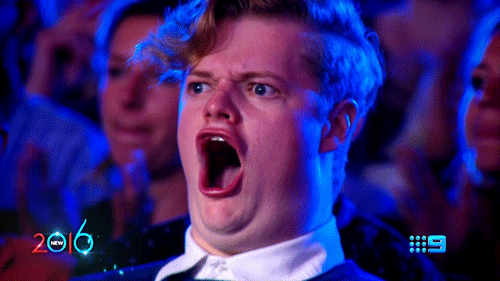 So, who is in this select committee?
The Select Committee comprises 8 Government MPs, 1 Opposition MP and 1 Nominated MP.
They are:
Deputy Speaker Charles Chong, Chair of Select Committee
Minister K Shanmugam;
Minister Desmond Lee;
Senior Minister of State Janil Puthucheary;
MP Rahayu Mahzam;
MP Seah Kian Peng;
MP Sun Xueling;
MP Edwin Tong;
WP MP Pritam Singh; and
NMP Chia Yong Yong
They will be looking at the spread of online falsehoods, motivations/ reasons behind this, consequences of the spread of falsehood on the Singapore society and how Singapore can prevent and combat these online falsehoods.
Super a lot of things to do wor.
Let's hope that the select committee will be able to find a balance in its recommendations, taking into account some of the arguments that the MPs have put forth in their speeches in Parliament.
Because there is a multitude of factors that will prevent the spread of fake news, and everyone will eventually have a role to play. The committee cannot recommend measures that are overly heavy handed such that the Government uses the stick all the time, it will have to be complemented with public education, and this should not restrict freedom of speech here.
But aiya, we won't help them think of solutions – they are the ones getting appointed to do the thinking.
Maybe what the select committee will do next is to announce that the Government is declaring war on fake news. Hahahaha.