No kidding leh. Malaysia airports want to introduce a new screening system –  Advance Passenger Screening System (APSS) which will "provide background information on an individual boarding a plane before they enter Malaysia" to better protect their country from undesirable elements like terrorists.
Sounds okie hor, until you learn that it may cost passengers RM35 or SGD11 to fly out of Malaysia airports. For what? I guess to offset some, if not all of the cost for the system loh.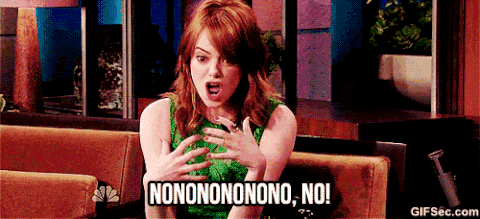 I wonder what AirAsia boss Tony Fernandes has to say about the news siah. He got a lot of comments on airports and usually nothing good, so he claimed, but he had nice to say about T4 wor! #changiairportthebest
Anyway, if you think about it. Like really think about it. It is not so bad to implement such a system (will Changi Aiport follow?). Only $11 to keep terrorists out. Remember that time we had to evacuate T2 when a small fire broke out earlier this year ? And btw, we only have 1 airport. After that, still need time to rebuild and give gahmen more excuses to take money from passengers.
And hor, not that terrorists never tried bombing an airport. So maybe, having an anti-terror fee is the way to keep out terrorists, like how our ERP aims to keep out traffic.
Bottom line is, if you want to introduce such a fee, you better be able to keep terrorists out man.